Complete Windows 10 How to Guides & Step by Step Articles
It's a reference post to all Windows 10 tips and tricks articles on Technig website. The Windows 10 sections has many step by step articles for Windows. I'm trying to collect all Windows 10 how to guides into this post and make a complete Windows 10 how to guides reference for Windows 10 users.
It's not required to explain about Windows 10. If you need to know more about Windows 10 structures and history, follow Windows 10 link on Wikipedia or read Windows 10 Seven Editions for all devices post.
Complete Windows 10 How to Guides
When I'm writing how to articles, I expect to solve someone problems and make the articles as mush as understandable for all users. Even those who are not able to write and know more English language. In these Windows 10 how to guides, I have tried to make all articles clear to understand, easy to read, and also step by step pictorials guides.
Again I'm sure these are not out of mistakes and errors. I ask you to help us make better articles by mention our mistakes and tell your great ideas about our articles through comment section. We welcome you and your comments will appreciates our writers.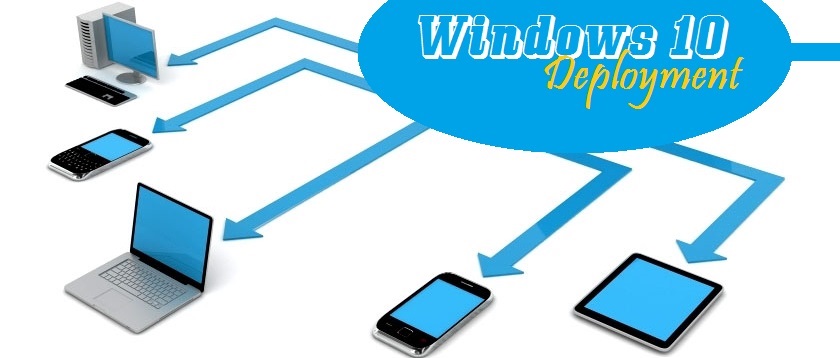 Windows 10 Installation and Deployment
Simply and easy step by step guide to Windows 10 installation and upgrade on a single PC, to advanced Windows 10 deployment on enterprise network. Windows 10 deployment sections are tutored on Windows deployment Servers (WDS) and Microsoft Deployment Toolkit.

Windows 10 Backup and Restore Solutions
This is the most important part of Windows 10 how to guides. Backup options in Windows 10 has get better from old Windows. Now you can make a backup with File History feature and Windows 7 backup and restore system. These two are Windows builtin backup solutions, but you can use third party applications for backup.
Backup Personal Files in Windows 10 with File History: The file history feature in Windows 10 is a best Windows 10 builtin backup options for users personal files.
How to Fully Backup and Restore Windows 10: Talking about completely backup Windows 10 systems and simply restore them in case of any disaster. It's not only for Windows 10, you can do it on all Windows operating system, even Windows Servers.
Backup Windows 10 Files on Free 100 GB Cloud Space: You are able to backups all your files to this 100 GB free cloud backup space.

Windows 10 Network and Remote Services Configuration
Networking on Windows 10 and troubleshooting network issues. From the basic network configuring to advanced Windows 10 network troubleshooting. Related to network is Remote Services such as remote desktop, remote assistance and command line remote tools. These Windows 10 how to guides are only focus on Windows 10 networking and remote services.
Configure IP address with command line in Windows 10: It's a bit expert and need to learn some command line tools for Windows 10 configuration as well.
Enable Telnet on Windows 10: Telnet is not secure remote protocol, but you should know how to enable and disable this command line remote protocol on Windows 10 and Windows Server.
Enable Remote Desktop in Windows 10: Let you know how to enable Remote desktop in Windows 10 and Windows Server.
Configure Remote Assistance in Windows 10: Remote assistance in Windows act as remote connection between network users and help disk person to solve computer problems remotely.
Install and Configure RSAT: It shows you to the installation process and configuration of Remote Server Administration Tools in Windows.
How to Network Ubuntu and Windows 10?: Network two different operating system with each others using this article.
Create Map Network Drive In Windows 10?: Simply create a network map drive to quickly access to shared folders.
Do Networking Common Tasks with Command Line: Do the most common networking tasks with command line. Such as sharing files, changing computer name, set IP address etc…

Windows 10 Hardware and Hard Disk Management
Find Windows 10 how to guides about hardware problems and usage. And Hard disk management guides, Storage spaces in Windows 10. All hardware and hard disk related articles.
Windows 10 Performance and Optimization
These Windows 10 how to guides are shows you the tips and tricks of how to make your Windows 10 better. Or using Windows 10 with better performances, more efficient and effective ways.
Windows 10 Security and Troubleshooting
The articles related to Windows 10 security, updates, and troubleshooting errors and problems. Most useful article that make you educate of securing Windows 10 and using securely at home and work.

Common Windows 10 Tips and Tricks
These are common Windows 10 how to guides and step by step article. You will learn most informative Windows 10 tips and tricks from here. Actually I cant categorized these Windows 10 how to guides, and bring theme here as common Windows 10 tips and tricks.
If you cant find the exact title from these Windows 10 how to guides, try to press Ctrl+F and type the exact keyword to search and find it.
Conclusion: 
The first of final word is please suggest us what we should do to make more informative and helpful articles. When I ask you to tell use, it means that we care about your ideas to create better how to articles like this Windows 10 how to guides collections.
I hope you find this post helpful and don't forget to share especially this post with your friends and colleagues on your social network accounts. Sharing is the first steps that you starting help us.