The changes in Windows 10 desktop icons setting confuse a new user to Windows 10. But those who like the icons to be displayed on desktop can't agree to use the start menu to find them. My computer, Recycle Bin, Network Connection and My documents are the most needed icons to be displayed on a workstation computer.
Add Windows 10 Desktop Icons
Let's simply find the setting to bring the Windows 10 desktop icons to desktop. From Windows XP to Windows 8.1, Microsoft did not changed this setting. But in Windows 10 you can find Windows 10 desktop icons from Personalize Setting.
1. Right click on the desktop and click Personalize to open the settings.
2. On the Personalization settings page click Themes and then click Desktop Icons Settings.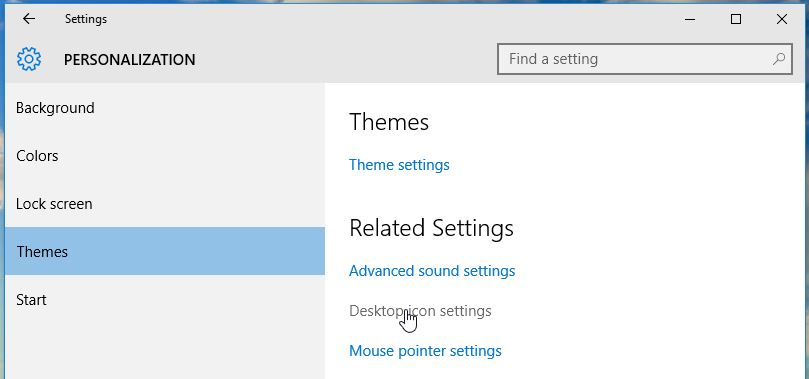 3. Now you see all important Windows 10 desktop icons. Select the icons and click OK to apply the changes.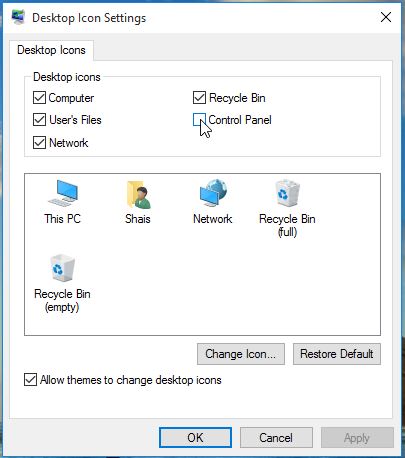 Finally, you should see all Windows 10 Icons to your desktop like the below screenshot.
Windows 10 Exclusive methods!
These are the Windows 10 exclusive methods to open my computer and other important directories.
1. Pin the Icons to start menu. It is also a simple way to list the Icons when you prefer to use start menu instead of desktop.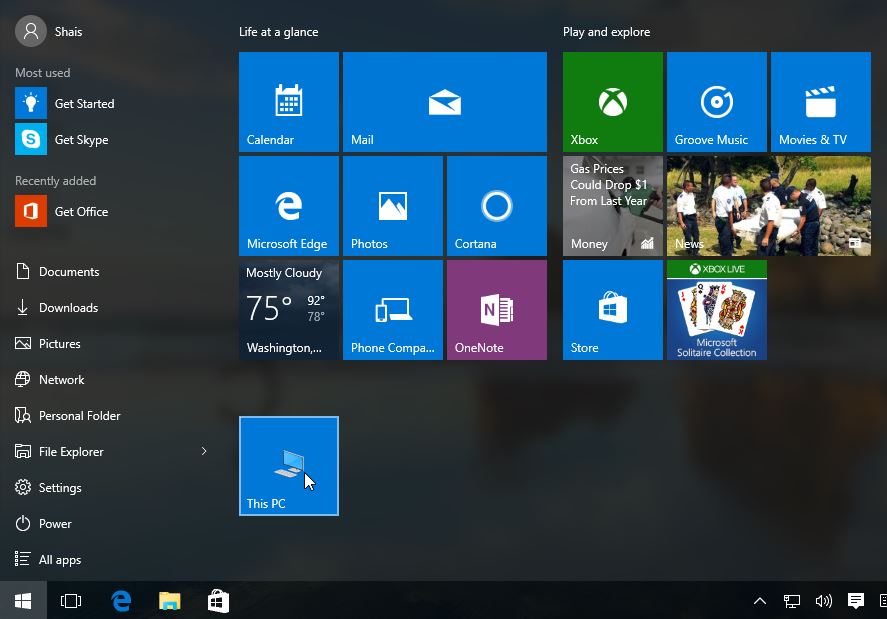 The start menu let you to customize the icons to list the most needed ones and your favorites.
2. The task bar File Explore icon will let you to access all these icons just by right clicking to File Explore icon on Task bar.
That's all to bring the Windows 10 desktop icons to your desktop. Hop you find this helpful and using Windows 10 smoothly.