How to Submit WordPress Website to Google Webmaster?
If you are here to submit your website to Google webmaster tools, you already know the benefits of submitting website to Google webmaster and others search engines such as Yahoo webmaster and Bing webmaster. It's a step by step guide to submit WordPress website to Google webmasters tools.
There are lots of articles to help you submit your website to different search engines. So it's specific for WordPress websites.
Submit WordPress Website to Google Webmaster
Before you submit WordPress website to Google webmaster tools for crawling contents and indexing for accessing easily through search by users,  you need to read about Google Webmaster Tools.
Secondly, install a SEO plugin on your WordPress website. I prefer to work with SEO by Yaost. It's powerful to optimize post for search engines and easy to configure. It has a premium version which help you focus on multiple keywords for each post. But the free version is pretty good for new websites.
Login to Google webmaster tools and add you WordPress website. Type URL of your website and click Add Property.
Note: Google recommended method is uploading the html verification file to the root of your website. You can download and upload this file to root directory of your website using Cpanel or some FTP software such as FileZilla.
Note: I have installed SEO plugin and want to use the functionalities to submit my website to Google webmaster.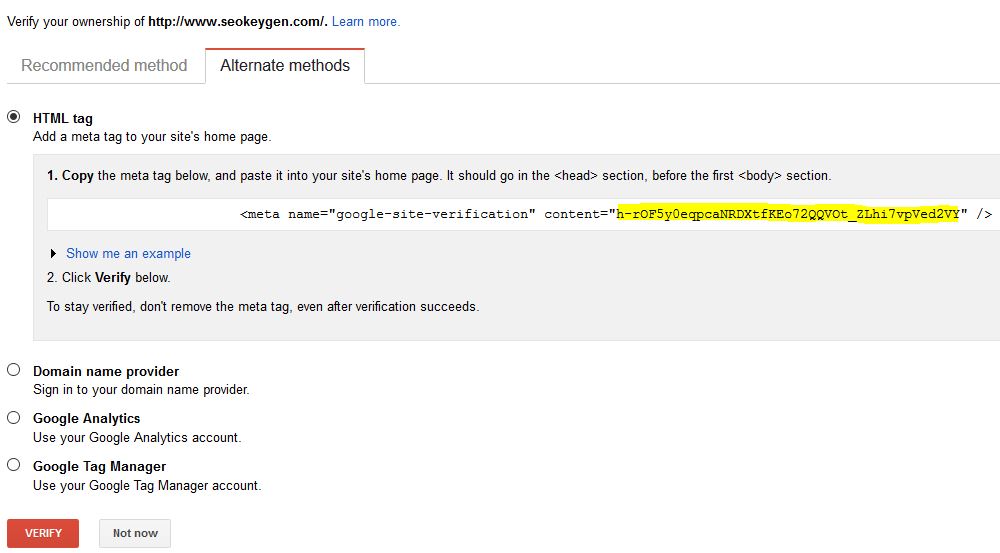 2. Just select the Alternate methods on Google Webmaster and select HTML tag. Copy the code and past only the verification code to SEO plugin Webmaster Tools section then click Save Changes.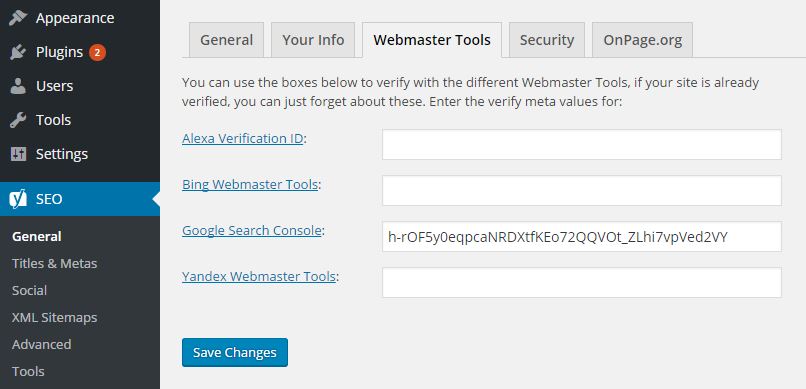 3. Now on Google Webmaster click the red Verify button to sync and verify the ownership of your website.

Good, you have successfully submitted your website to Google webmaster. And now try to submit your website sitemaps to Google webmaster as well. Click Continue link to add sitemap.
Add Website Sitemap to Google Webmaster Tools
The site map is the entire structure map of your website. It help the Google robot to crawl you website easily and find your contents for indexing to search engine.
1. On your website WordPress dashboard, select XML Sitemaps under SEO plugin section. Click Save Changes then click XML Sitemap to see all sitemaps of your website on a new tab.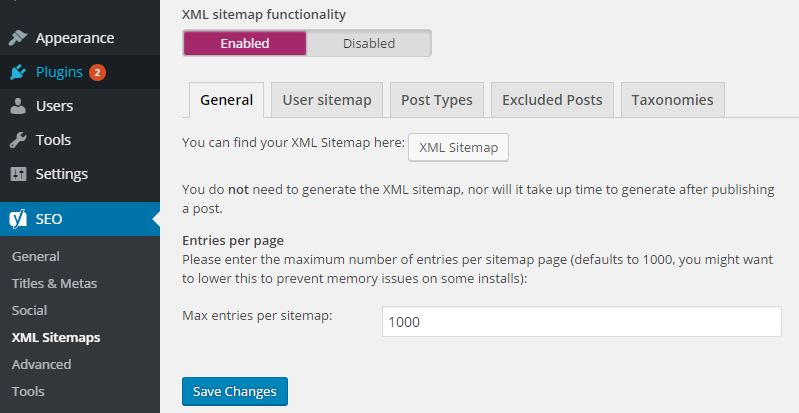 2. Now the WordPress SEO plugin has generate sitemap for your website. Try to add them one by one on Sitemaps under Crawl section of Google Webmaster.
That's good. You can test all your website sitemap before submitting to Google webmaster. So test and make sure the sitemap is available and then submit it.
Note: You can find a message on Google webmaster tools that shows the step by step guides to help you add robot file, sitemap and other necessary options. Read and apply them one by one.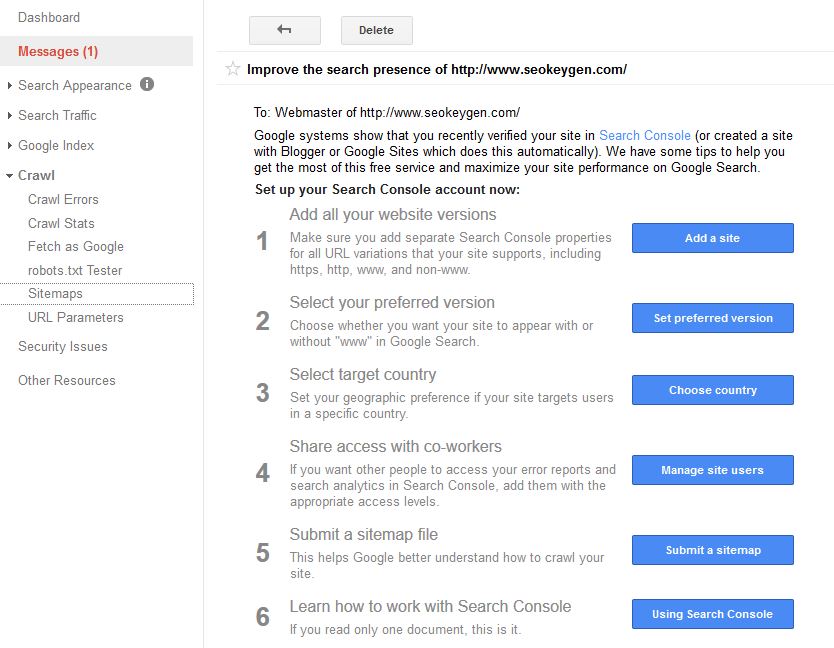 Hope this simple Google webmaster site submission help you to submit WordPress website to Google Webmaster Tools easily as I demonstrate. If you have any question, try to ask through comment section.