The Passcode or Password is the most secret key in our tech life. For most of us happened to forget the password of Windows user account. Here we try to show you how to reset forgotten Windows 10  password in just a few minutes. It's work for all Windows but no matter which windows you have Vista, windows 7, windows 8,1 or 10 and even Windows Servers.
Reset Forgotten Windows 10 Password
The first method is using without third party software. First of all, you must have Windows DVD disc or a bootable USB Flash Drive for booting system.
Step 1: Boot the system with DVD or USB. If you don't know how to boot your system, see the article about "How to boot a system with DVD or USB?"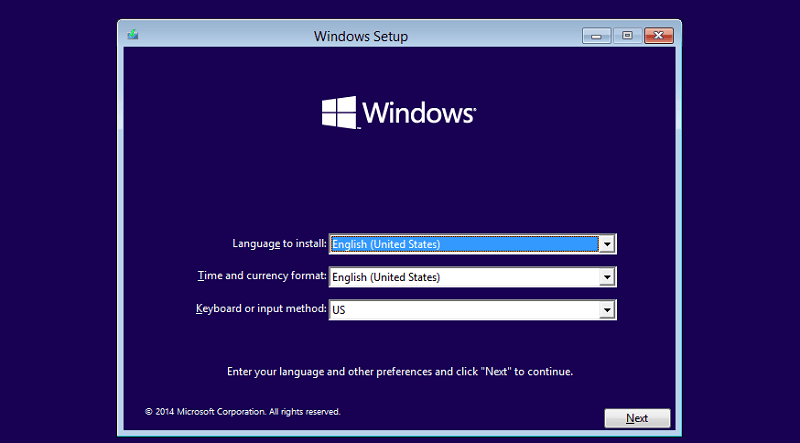 2. After booting the system, you will see the Windows setup page. Now press Shift+F10  to open command prompt (CMD).
Step 2:  When the command prompt opened type fsutil fsinfo drives in order to list all available hard disk local drives. See the screenshot.

You see all drives and D:\ must be the windows root directory because c:\ is the system reserved drive for windows boot loader.
To change the directory type d: and press enter then type cd windows\system32 and press enter.
Here you must change Utility Manager (Utilman.exe) to cmd.exe. Before this take a backup of Utility manager file by typing ren Utilman.exe Utilman.bkp. 
Next copy cmd.exe and renamed to Utilman.exe by typing copy cmd.exe Utilman.exe. 
The Utility Manager has been replaced with command prompt. Once restart your system with shutdown -r -t 0 command and boot it normally.
In the log in page of Windows when you click on utility manager in the left corner of the window, the command prompt will open with full privilege.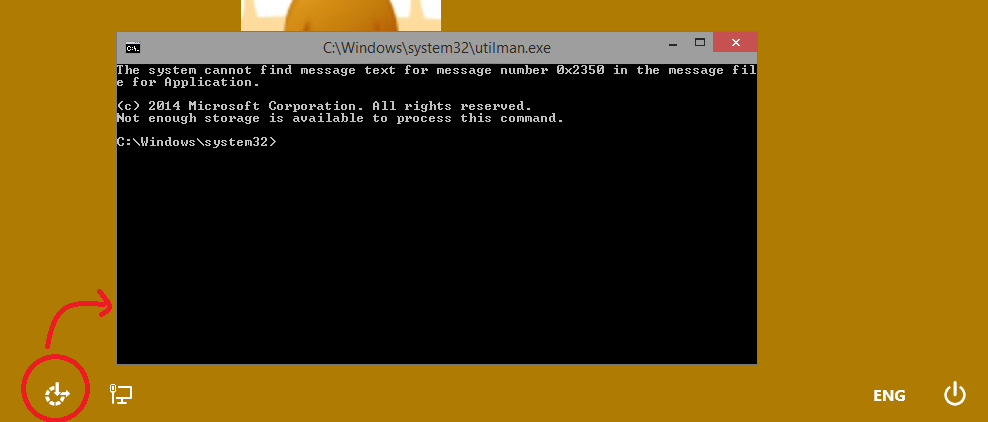 With net user command, you can create a new user, modify properties of existing user and reset it's password.
Here I reset Username of Shais by typing net user shais 123. Finally, close the command line page and try to login with new password.
Method 2: Reset Windows 10 Password with iSeePassword Windows Password Recovery Pro
If you forgot your password, boot your computer to enter Windows login screen. A reset password option will appear when you type the wrong password and hit enter. Click on the option and follow the wizard guide. This is only for the user who has a pre-created password reset disc.
Considering that many users never create a password reset disk or system repair disc, third-party software becomes useful. There are several such software on the Internet.
Here we highly recommend using iSeePassword Windows Password Recovery Pro tool to help you reset Windows 10 password without system reinstallation.
Step 1. The procedure is just to download and Install iSeePassword Windows Password Recovery Pro in any accessible computer, create a bootable drive with a USB or DVD.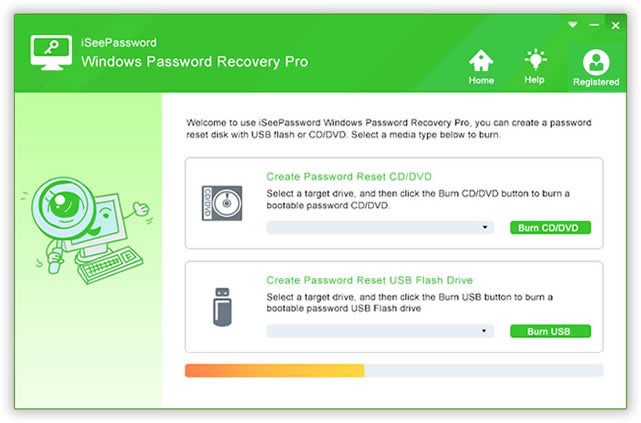 Step 2. The program can burn a reset disk within seconds.After you successfully burn a USB, take out of it and insert it your locked computer.
Step 3. Reboot your computer and set the USB as the first boot order in the BIOS, this time, the program will be loaded after you boot your computer. It will detect all account and system in your computer. Just select the one you want to rest, and click reset password.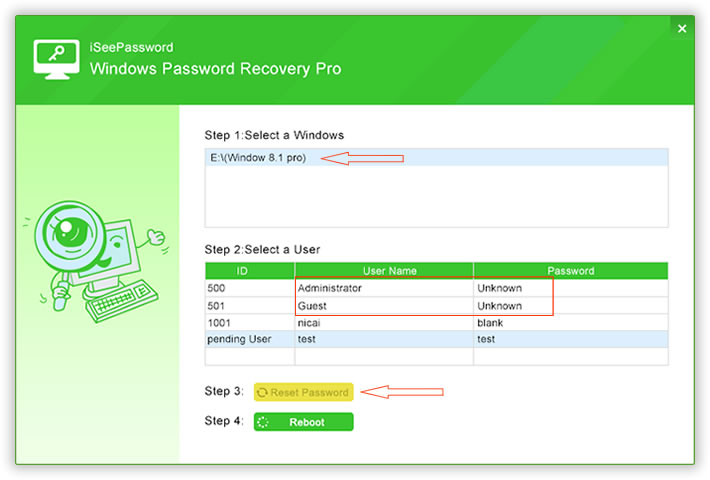 After you resetting your Windows 10 password, restart your computer and now you can log in your Windows 10 without password prompt.
That's all, hope you enjoy this simple tips to reset forgotten Windows 10 password easily. Any question and suggestion welcome through command area.