The web analytics tools are most needed website tools that each website owner consider to use them. Web analytics tools helps you to understand the behaviors of your traffic, users and each part of content you publish. If you clearly analyze and understand your website traffic, you can easily plan for your future contents.
These free web analytics tools are most powerful web analytics tools that nowadays webmasters are using to analyze web applications traffics. If you have a website you must already know the importance of web analytics tools.
Free Web Analytics Tools
From a simple website to a business class web applications projects need these tools. So select one of them and get expert of using. Each day you use them, you find out more options and get expert. So, let's see what these tools are?
Google Web Analytics Tools
The first and most powerful one is Google Analytics tools. Free analytic solutions to help your business grow. The Google's analytics tools help you improve engagement by 33% and click-through's by 21% for content promotions on your websites.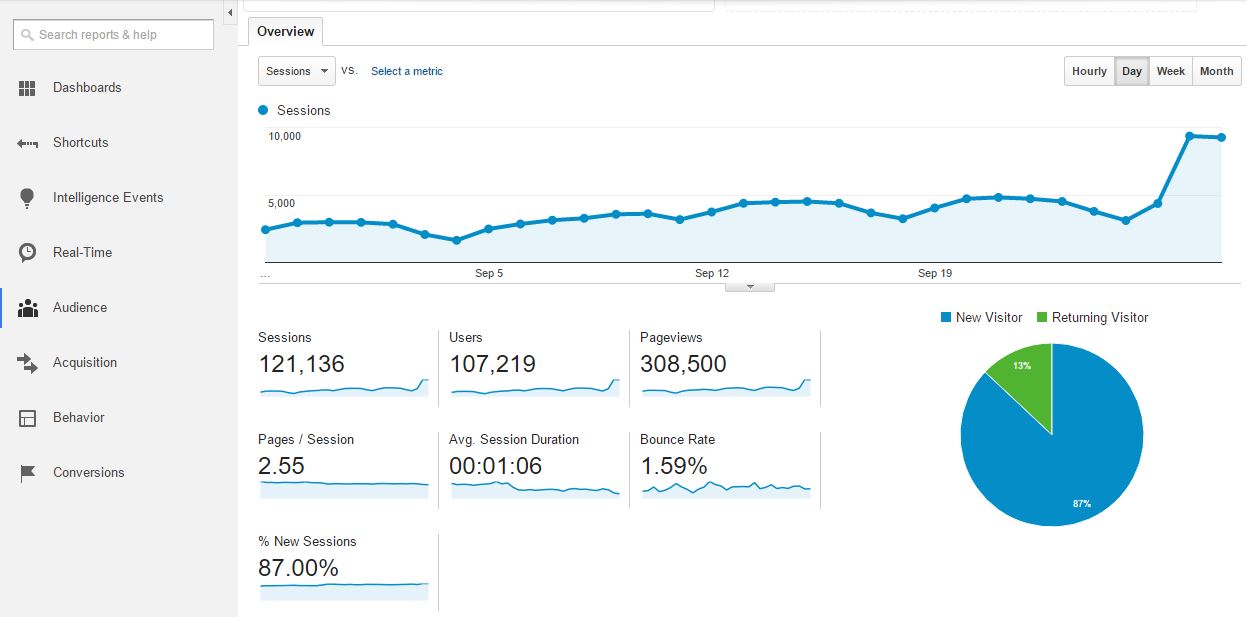 Google analytics tools shows everything about your website traffics. Where your traffics comes from, sessions, users, page views, time being on website to return and new users. It shows within a simple and powerful analytics interface. To find out more about Google analytic, please read the help documentation.
WordPress Jetpack Web Analytics Tools
WordPress Jetpack is another free web analytics tools that exactly work like Google analytics. It has more than just analytics. We can call it all in one tools for WordPress websites. Jetpack simplifies managing WordPress sites by giving you visitor stats, security services, speeding up images, and helping you get more traffic.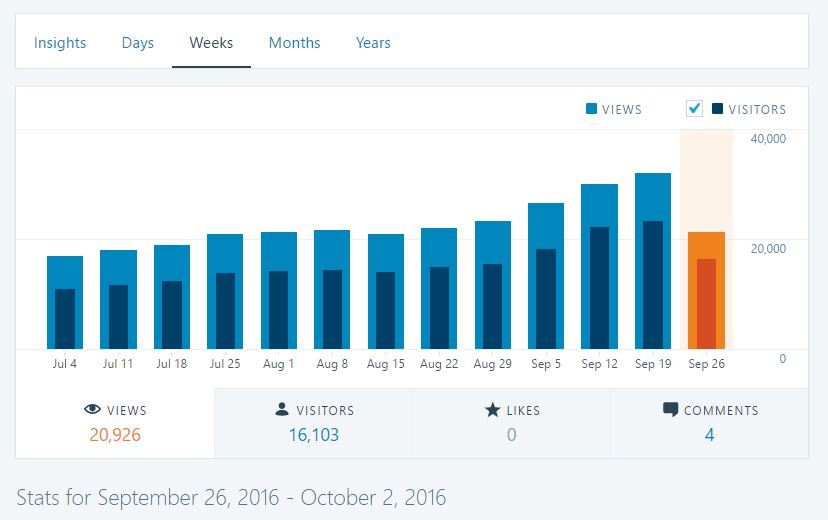 Traffic Growth & Insights
Jetpack tells you how many visits your site gets and helps you get more traffic with tools like Related Posts, Publicize, Enhanced Distribution, and Sharing.
Security
Jetpack protects your site against brute force attacks and unauthorised logins. We also monitor your site for downtime and keep your plugins updated.
Image Performance
Jetpack automatically optimizes and speeds up images using the global WordPress.com content delivery network. This saves you hosting costs by reducing bandwidth.
Centralized Management
With Jetpack comes a centralized dashboard on WordPress.com. Manage plugins and menus, publish posts, and view enhanced site stats for all of your sites.
A few more things that our users love
Jetpack includes other features that help you customize your site including Custom CSS, Contact Forms, Galleries and Carousels, Notifications and Subscriptions, Configurable Widgets, and many more.
Dedicated Support
We have an entire team of happiness engineers ready to help you. Ask your questions in the support forum, or contact us directly.
Contributing to Jetpack
Jetpack is open-source and we actively encourage community contributions: whether it's a compliment, bug report, code, or an idea we welcome it with open arms! Learn about contributing or consider joining our beta program.
Piwik Free Web Analytics Tools
Piwik is a free and open source web analytics application written by a team of international developers. It tracks online visits to one or more websites and displays reports on these visits for analysis. As of September 2015, Piwik was used by nearly 900 thousand websites, or 1.3% of all websites, and has been translated to more than 45 languages.
Piwik is a full featured PHP MySQL software program that you download and install on your own webserver. At the end of the five minute installation process you will be given a JavaScript code. Simply copy and paste this tag on websites you wish to track and access your analytics reports in real time.
Piwik aims to be a Free software alternative to Google Analytics, and is already used on more than 1,000,000 websites.
Conclusion
You may find more free web analytics tools on the web but these tools are best and enough to understand the traffic behavior of any website. If you already use another analytics tools, please share with us as well.