How to make iPhone Ringtone from MP3 and Transfer without Losing Data?
Android users can make any mp3 song as their ringtone while iPhone users can't directly make any mp3 song as their ringtone. Although you can buy ringtones from iTunes store but what if somebody wants to make a ringtone of his/her own. For iPhone users, losing data has been always a big issue, if you have changed your computer and you don't have the backup. You can make iPhone ringtone of your own and even without losing data simply by following our guide that we are going to show you step-by-step.
Things you need to have:
An iPhone device
An iPhone charging cable
iTunes installed on your Computer
AnyTrans installed on your Computer
How to make iPhone Ringtone and Transfer
Step 1: First of all you need to Download AnyTrans. https://goo.gl/IOEs3j
Step 2: Install AnyTrans to your Computer. After installing don't run the Software.
Step 3: Open iTunes.
Step 4: Now Connect your iPhone and wait till your device is recognized.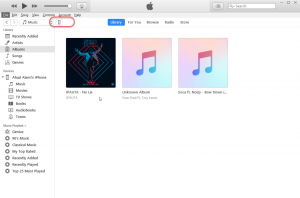 Step 5: Select the Music from the upper left corner.
Step 6: Select any Music you like to have as your iPhone ringtone. And click on the three dots.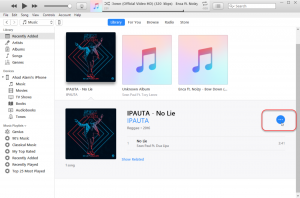 Step 7:  Now you need to click on "Get info".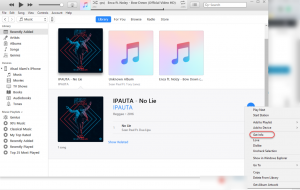 Step 8: After that click on "Options".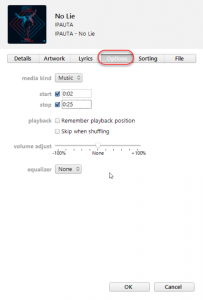 Step 9: Select the starting point of your track and also the ending point that you want as your iPhone ringtone (make sure you don't select more than 25 sec) and after that click "OK" button.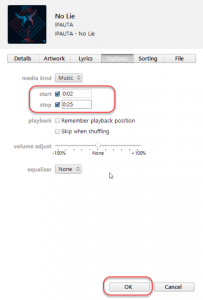 Step 10: After that select the "File" and then select "Convert" and select " Creat AAC Version".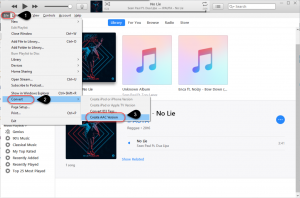 Step 11: After its done, if you notice now you have two music tracks one with full length and the other that you have selected which is, in fact, your ringtone. Now drag your ringtone to the Desktop.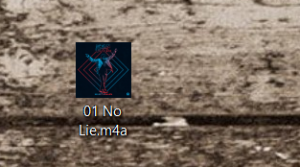 Step 12: Now you need to change your ringtone extension from m4a to m4r.
Step 13: Now Go to iTunes and select Tones. If you can't see Tones select "Edit Menu" and then click on Tones to add.
Step 14:  Now you can drag your iPhone ringtone into iTunes or you can open the file by pressing ctrl + O.
Step 15: After that now you can open AnyTrans and you can see your device is already recognized.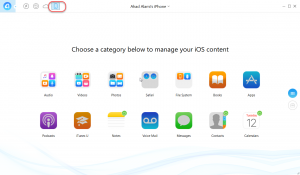 Step 16:  Select Music icon and then select Tones.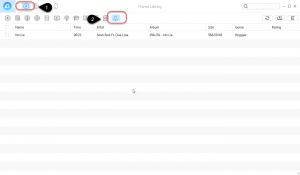 Step 17: You can see your iPhone ringtone here and select your ringtone.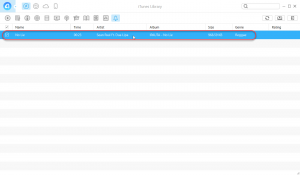 Step 18: Now click on Send to device.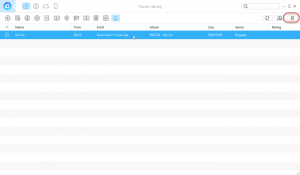 After completing all the step by step procedure now you have a ringtone of your own. Now you don't need to use those boring ringtones anymore.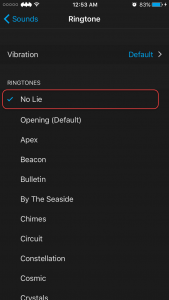 ---
Searches related to How to make iPhone Ringtone from mp3 and Transfer without Losing Data
Convert mp3 to m4r online
MP3 to iPhone ringtone converter
MP3 to m4r converter free download
Convert mp3 to ringtone iTunes
Convert mp3 to ringtone iPhone