Before going farther, it needs to have a short definition of iCloud, iCloud: What is iCloud? iCloud securely stores your photos, videos, documents, music, apps. iCloud backup and more and keeps them updated on all your devices. It lets you easily share photos, calendars, locations, and more with friends and family. You can even use iCloud to help you find your device if you lose it.
How iCloud Backup Work?
After you set up iCloud on your iOS device or Mac, you sign in to iCloud on your other devices and computers using the same Apple ID (you only need to do this once). After that, the changes you make on one device appear on all your other devices. Consider iCloud back up, For example, if you create a new album in Photos on your Mac, the album automatically appears in the Photos app on iCloud.com on Mac and Windows browsers, your iOS devices, your Apple Watch, and your Apple TV.
iCloud.com also includes web versions of important iOS and Mac apps such as Mail, Calendar, and Reminders that you can use from any supported web browser. If you have a Windows computer and don't have a Mac or iOS device, you can get iCloud web-only access to use Notes, Contacts, iCloud Drive, Pages, Numbers, and Keynote from your browser. To sign up for iCloud, you need an Apple ID. If you don't have one, you can create one when you sign up.iCloud comes with 5 GB of free iCloud storage. You can upgrade to more storage for small monthly charges.
Note: Some iCloud features have minimum system requirements. iCloud might not be available in all areas, and iCloud features might vary by area. For more information, visit  apple.com/icloud.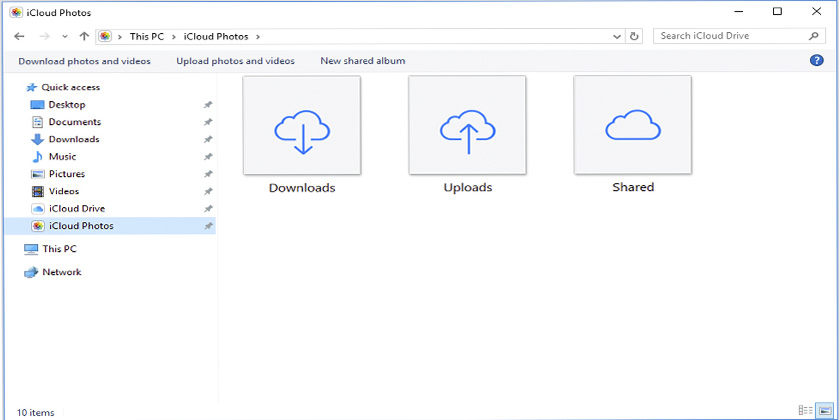 How to Backup Your iPhone to the Cloud?
Those who immersed in the Apple ecosystem can readily access iCloud backup for no extra charge. But many don't know how to make the most of it.
iCloud and iCloud backup is not an application, but rather an application suite. That's directly baked into the framework of nearly all Apple products. It's designed to be a repository of your digital life, a place to store and backup your photos, personal files, and application data, so you never lose anything. Despite its slick design and simple execution, however, setting it up for the first time can be a pain. So here it is, our guide on how to use iCloud.
Signing Up for iCloud
Signing up with iCloud is quietly free and simple to sign in with an Apple ID. Each free account automatically grants you access to 5GB of remote storage — available for backups, mail, app data, documents. And other components stored in the cloud — with 50GB, 200GB, and 2TB storage offerings available at an additional cost.
Finally, you will recognise that it is the most secure manner of sharing photos, videos, documents, music, apps, and more. Keeps them updated on your devices. You can use iCloud MacOS to use all the iCloud services such as buying more storage. And finally, checked out optimised storage as well.