Remotely access from Windows to Windows is easy done with the Remote desktop protocol. But for two different operating system perform with many ways. In this post I have demonstrated to remote access Windows 10 via Ubuntu Linux and as well from Windows 10 to Ubuntu Linux using xRDP.
For connecting Windows 10 Windows try to read the below article.
The xRDP is an open-source remote desktop protocol (RDP) server using by Linux operating systems.
How to Remote Access Windows 10 via Ubuntu Linux?
The process you need to apply for remote desktop configuration from Windows 10 to Linux Ubuntu and from Linux Ubtun to Windows 10.
Enable remote desktop in Windows 10.
Configure remote desktop Firewall extension.
Connect remotely from Windows 10 to Ubuntu.
Install xRDP on Ubuntu Linux for remote desktop
Configure Linux remote desktop.
Connect remotely from Linux Ubuntu to Windows 10
Try to enable remote desktop on Windows 10 using the above article and allow it from Windows firewall for the public network.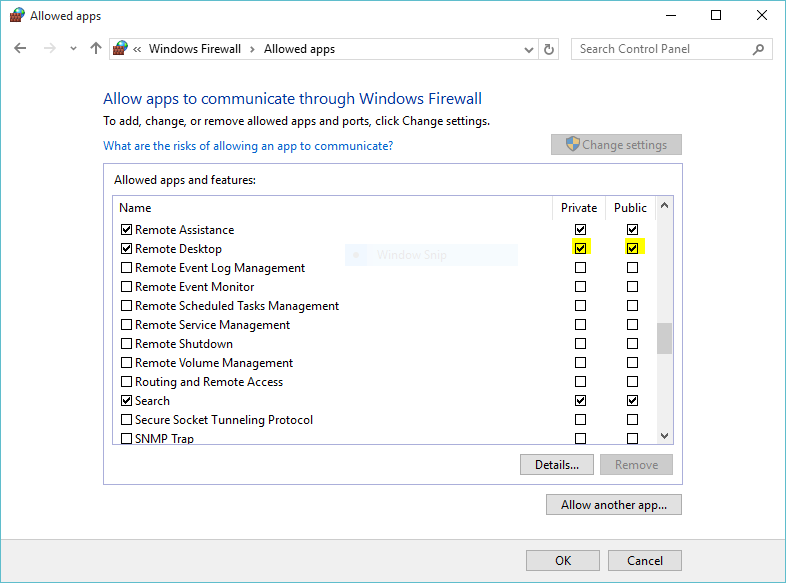 The Remote desktop on my Windows 10 is enabled and ready to use. The firewall is also allowing it to access the RDP from outside.
1. From Linux Ubuntu press Windows key and search "Remote Desktop" to find and open the Remmina Remote Desktop Client.

2. Enter the IP address of Windows 10 and click Connect. When prompt you about accepting the certificate, click OK.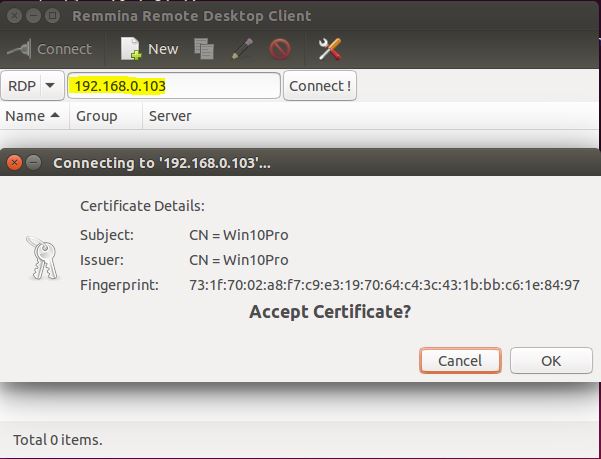 3. Type the Windows 10 user name and password then click OK to connect to Windows 10 remotely. Type the user name and password currently, otherwise it will not connect you remotely to Windows 10.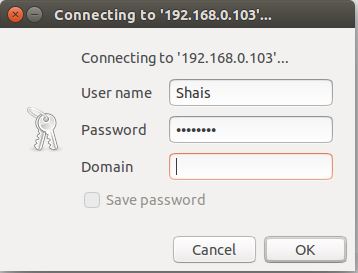 Finally, you have connected to Windows 10 via Linux Ubuntu successfully. Now you can do anything remotely on Windows. From installing, deleting software to make changes and configuring Windows 10 remotely.
OK. We have done the remote access Windows 10 via Ubuntu Linux. Let's connect remotely from Windows 10 to Ubuntu Linux.
Connect Remotely Ubuntu via Windows 10
First of all try to install xRDP on Linux Ubuntu. Before installing xRDP packages try to update the Ubuntu with "apt-get update" command.
1. While you are login on Ubuntu Linux, press Ctrl+Alt+t to open the Linux Terminal and type "sudo apt-get install xrdp" then press enter. Do it like the below screenshot.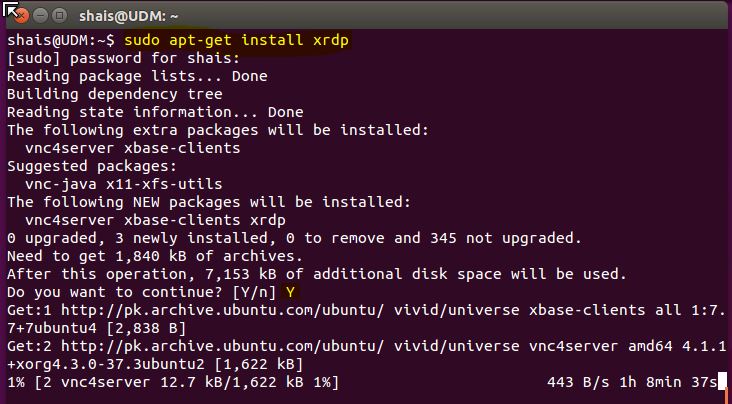 2. Let the xRDP installation process will be finished successfully. When it complete, try to install xfce4 with the "sudo apt-get install xfce4" command.

3. We need to modify the xRDP startup file to make it start automatically. Before editing xRDP startup file, try to create .xsession file in the home directory with below command.
echo xfce4-session >~/.xsession
4. Now the second file we need to edit is the startup file for xRDP, so it will start xfce4 service on startup.
"sudo nano /etc/xrdp/startwm.sh"
5. On the editor add the startxfce4 at the end of the code and press Ctrl+O to save it. When it's done, once restart the xRDP service with "sudo service xrdp restart" command.
6. From Windows 10, type "mstsc" on run and press enter to open remote desktop protocol. Then type the IP address of Ubuntu Linux and click Connect.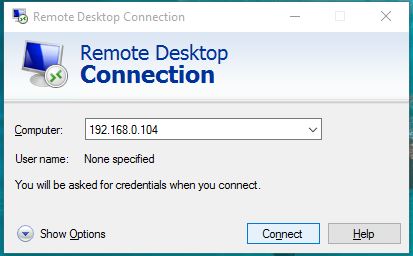 Finally, type user name and password of Ubuntu Linux to connect it remotely from Windows 10…
This is just a simple way to connect remotely from Windows 10 to Linux and Linux to Windows 10. There is more option that helps you do the remote desktop easily. But I have tested this on xRDP and Windows 10 remote desktop.
If you have any question, just let us know from the comment section.