Make Command Prompt Glassy in Windows 10
We are using command prompt most of the time and we like working on that because it make our work easy and faster. But it is become boring most of the time because it is a simple and using dark black background and white text. With this tips you can make command prompt glassy that look different and make it more interesting. Don't worry, you will not have to download any third party software to do this since Windows 10 comes with the necessary options and features.
Make Command Prompt Glassy in Windows 10
The first thing you will need to do is start the command prompt. There are different ways to do this, and if you can't remember how it's done, you can launch the command prompt with one of the following methods:
1. Press Windows+R and type cmd then press enter to open command prompt from Windows Run. The default command prompt is not too much interesting.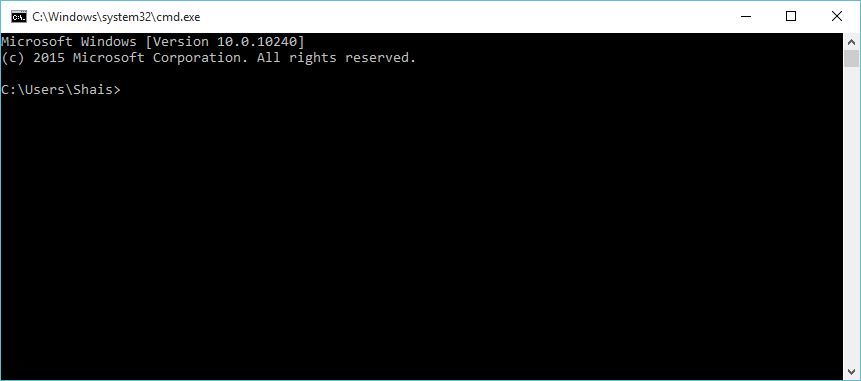 2. You should have the command prompt open now. Right click on the title bar and go to Properties.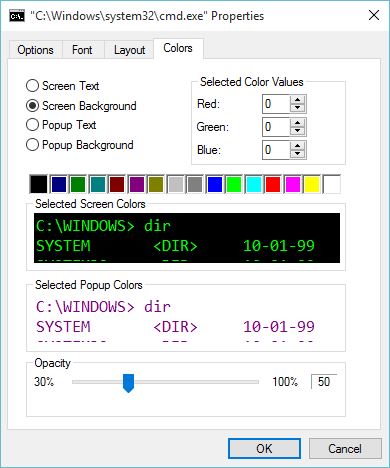 3. Click on the Colors tab, and you should see all the options that are available. On the upper right-hand corner, you can change the color of the screen text, screen background of the command prompt, popup text, and popup background. The Opacity with let you make command prompt glassy. Just decrees the numbers to make the color's a bit lighter. Finally click OK to apply the changes and see the result.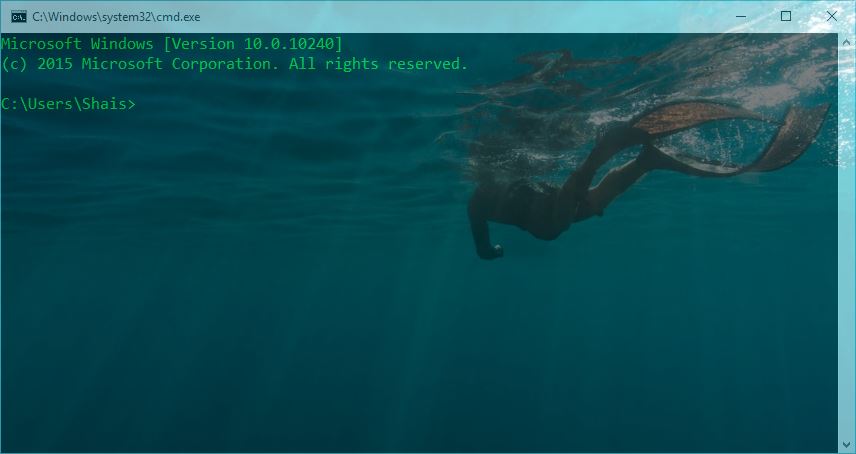 That's all you need to make command prompt glassy in Windows 10. Try to manipulated and make it better than min.
Note: Right below the previously mentioned options you can choose the colors you want to see on the command prompt. Once you have chosen the colors you like, hit OK to save the changes. Honestly, any of these colors is better than that depressing black and white prompt, don't you think? Mix it up with the colors you want; go ahead and put red text on a another background. You decide what looks better.
If you prefer to make the command prompt transparent, that's easy too. Go to the Colors tab, and at the bottom you should see the slider. Just slide it back and forth until you get the level of transparency you want. I have already made this change on my computer since it allows me to work without losing sight of what's on my screen. It also gives it my personal touch.
Having the option of changing something to make it look the way we want it to is an opportunity we should never miss since we can be in control of the outcome. Don't forget to give the post a share if you found it useful, and let us know what colors you have added to your command prompt in the comments.