How to Enable Windows 10 Photo Viewer in All Editions?
The Windows 10 photo viewer is not enabled on Windows 10 enterprise edition. You can enable Windows 10 photo viewer easily with a simple trick. It's difficult to see photo with a photo editor like Ms Paint. So if you want to bring back the default photo viewer in Windows 10, you must follow this tips to  enable Windows 10 photo viewer
Enable Windows 10 Photo Viewer
It help you make Windows photo viewer your default image viewer in all Windows 10 editions. After installing Windows 10, the classic Windows photo viewer doesn't appear in default programs and you can't find it from Settings.
The newer Photos app in Windows 10 is better than the old Windows photo viewer when it comes to total number of features. The Photos app not only allows you crop, rotate, enhance and remove red eye from your pictures, but also offers a number of filters and effects to enhance your pictures.
The only problem with the Photos app is it's a bit slower when compared to the classic Windows Photo Viewer.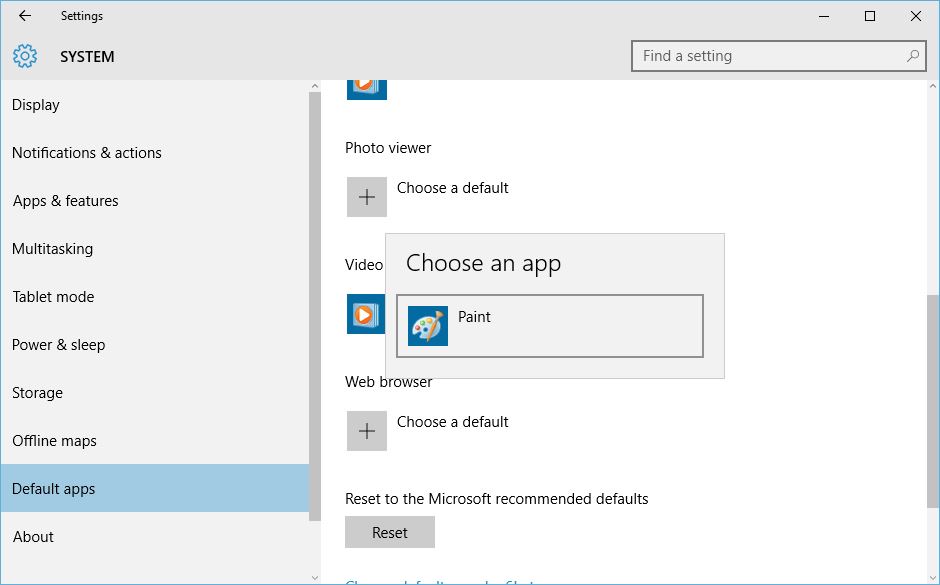 To enable Windows 10 Photo viewer, you should set some registry record in Windows 10 registry. It's more than one registry key and it's a difficult to add all one by one.
1. Download the code and open it with Notepad then save as it with .reg file. Then right click the file and select Merge to merge it.
Download: Enable Windows 10 Photo Viewer
2. When you have merge it with Windows 10 registry. Then try to change and set the default photo viewer to Windows 10 classic photo viewer.
3. You can change the default app or default programs from Windows settings and Control panel. From Control Panel, select Default Programs then select Set you default programs. And from Windows Settings select System then select Default Apps.
My Windows is Windows 10 enterprise and this tips works perfect on my computer and hope you can solve you problem as well. If you don't, just as through comment section.