How to Check Infected Files and Websites?
It explain how to quickly check infected files or websites using free online services. Like me, you probably download applications and files from the internet regularly. You rely on your antivirus software and email provider to prevent malware being downloaded in the first place, but also to warn you if you're about to install a program or open an email attachment that's infected.Antivirus software and email scanners aren't perfect, though so here's a way to quickly check for sure whether a file contains a virus or is safe to use. Here's how to find out if a file contains malware.
How to Check infected Files?
Head to Virustotal
Upload your file (up to 128MB)
Wait for it to be analysed
Check the results from over 50 virus scanners
Virustotal use over 50 scanners to check if it contains any malware: viruses, Trojans, worms and more. The scanning engines include Bitdefender, Kaspersky, Avast, McAfee, Malwarebytes and many more names you will have heard of. Virustotal has been around since 2007, but was acquired in 2012 by Google.
When you've scanned a file, you can see how many of the engines detected a problem, a 'safe-o-meter' for quickly gauging if a file is safe, and you can also click on the tabs to check out detailed information such as the product and company name, version numbers, original file name and a whole lot more that you probably have little need for.
As well as program installers and firmware files, you can scan any file, including Word documents, PDFs, videos and images.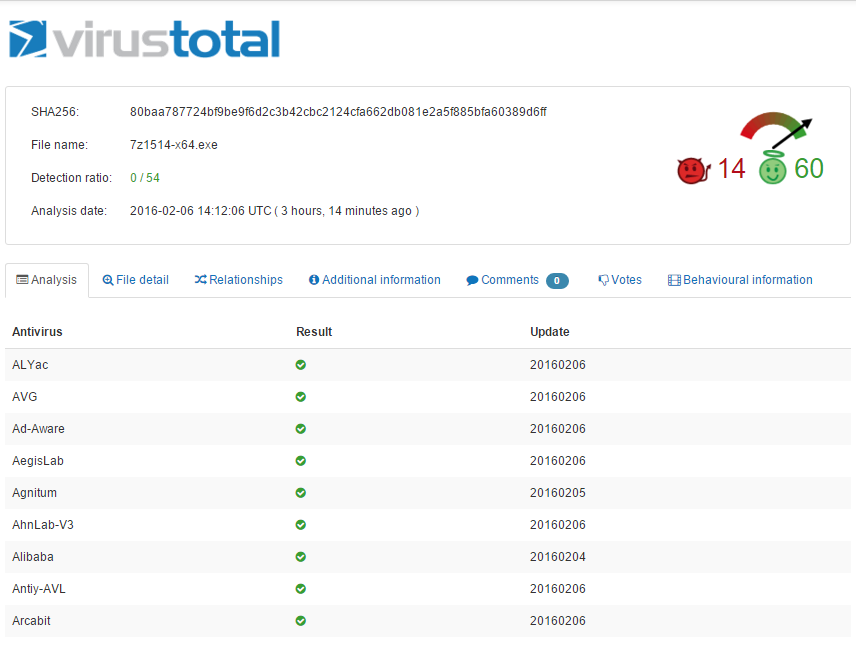 How to Check Infected Websites?
Although a good internet security suite should have a browser add-on and warn you if you're about to visit an infected website (just as any good web browser should), you can also scan URLs using Virustotal to double-check if you really should avoid it.
If you see a solitary 'Malware site' response when every other scanning engine reports the site as clean, it's likely to be a false positive: you can be pretty certain that the website is safe to use.
That's all about how to check infected files using free online service with 50+ Antivirus software. Hope you find my article helpful. Please write your feedback through comment section, and I will response you as soon as possible.