A CDN is a vital component of your website and the backbone of the internet. Whenever you open your browser, post on Instagram, visit a blog, or watch a YouTube video, a CDN service is providing you with direct access to the content without you even knowing it. CDN providers are the great unsung heroes of the internet that lie in the background, holding your content together. (SpaceCDN the cheapest CDN provider).
A CDN isn't just for large corporates; it can help your small website as well. If you want lightning-fast loading times and a site optimized for performance, read on for our review of the best and the cheapest CDN service available.
What Does a CDN Do?
Have you ever opened a website and waited for what seemed like an eternity as the page begins to load? It's a common problem for many sites, attributed to the location of the server and the distance that the information needs to travel to get to your screen. In tech terms, this phenomenon is known as 'Latency.' Latency is incredibly important, and it could be the difference between converting the traffic that visits your site, or the users leaving without even entering.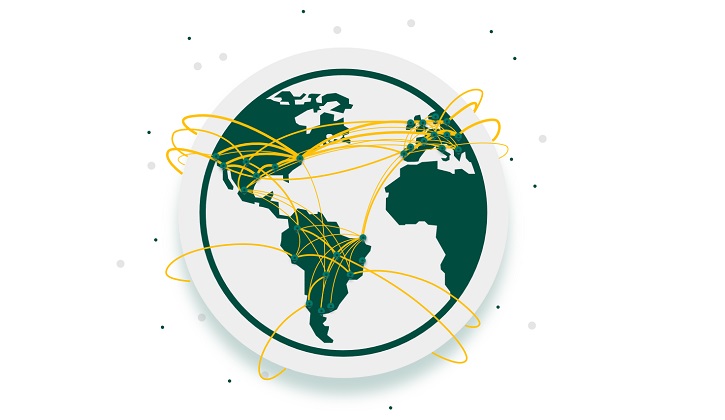 Running plugins on your site to solve latency issues will do more to slow down your site. The more plugins a site features, the slower it loads. A CDN service eliminates the need for these costly plugins and improves the speed at which your data is transmitted and accessed.
CDN services have been designed to remove this problem by creating a solution that spans the globe. CDN providers have server locations all across the world in a multitude of different countries and territories. These servers store cached data on your website and allow users instant access to the data through a local POP (Point of Presence).
In other words, if a user in Australia is trying to open a US-based website, they will be connected to the local POP server that houses the data locally. This principle cuts down on the travel time of signals and allows a faster response time for the site and cleaner browsing experience for the user. The purpose of a CDN is to improve site loading time and site performance by giving your site an omnipresence all over the world.
The Cheapest CDN Provider
Selecting your CDN service provider can seem like an overwhelming task. There are so many providers available that it seems an impossible task to analyze them all and then decide on a final service provider.
With this review, we decided to look for all the major CDN service providers and pick the best product based on the power of the service, their global coverage, and their pricing.
In all three categories, SpaceCDN emerged as the clear winner of the review. SpaceCDN is official resellers of CDN product s for the Verizon and Highwinds networks. They mainly run their service on the backbone of their partner's systems and give you access to CDN's that feature hundreds of POP's all around the world.
Some CDN's try to set up their independent services and the results are ineffective products that become quite pricey. SpaceCDN offer rock-bottom pricing combined with outstanding service and support.
SpaceCDN gives you up to 20TB of site traffic as a bonus for your first thirty days after signing up, and the best thing about the service is their pay-as-you-go billing structure that does not call for you to sign a contract with them, if you are not completely satisfied with their service, just cancel it.
In Closing
Choosing the right CDN provider will ensure that your website runs at optimal latency and delivers content to your users in seconds. In the world of online communications, nanoseconds count, make sure that your site is up to speed and ready to deliver the best user experience possible.