If you are looking for the best WordPress theme markets, so, there are the 7 best. We know, it's hard to trust and find expert developers. Therefore, we have collected the trusted, and high-quality theme marketplaces for you. Besides, these resources are top on the internet. Also, you can find the best WordPress plugins and other extensions in these markets. So, let's see.
Best WordPress Theme Markets
In a nutshell, below are the lists of top best WordPress theme markets. As mentioned, not only a theme but plugins and other extensions as well.
All of these resources are having great amounts of themes and customer reviews.
ThemeForest

ThemeForest is part of Envato Market. At ThemeForest, you can buy and sell HTML templates as well as themes for popular CMS products like WordPress, Joomla, and Drupal. Besides, it's the most popular website template and WordPress themes.
Templatemonster

Founded in 2002 by David Braun. One of the largest and most popular website template marketplaces. Besides,  TemplateMonster currently holds the largest online library of themes and templates for HTML5, eCommerce platforms, and Content Management Systems after Themeforest.
Creativemarket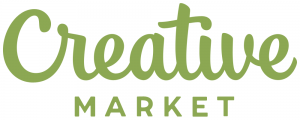 Creative Market is an online marketplace for community-generated design assets. Besides, the company sells graphics, WordPress themes, stock photography, and other digital goods for use by web creatives. Also, in February 2014, the company was acquired by American multinational software corporation Autodesk.
Mojomarketplace
MOJO Marketplace offers a community of professional designers and developers. Founded in 2009 by JR Farr. So, MOJO Marketplace is a leading platform for digital goods. Further, they have over 5.8 million users to 7,500+ items. Also, MOJO platform was built for the creators, the doers, the Imagineers, the bloggers and the entrepreneur to provide the tools that bring ideas to life.
InkThemes
InkThemes is a business website that offers premium WordPress themes. Also, it was established back in 2011 and started out with just 3 employees. Now they have a strong team of 22+ staff members. The great things about InkThemes price. You can use a single purchase theme and use it on multiple websites.
Appthemes
The marketplace for premium add-ons for your WordPress website. AppThemes creates premium business WordPress themes. Besides, for only $99 you receive unlimited licenses and updates for one theme. Also, for $249 you can join the AppThemes club to receive access to all their themes and updates for life.

The herotheme is creating premium Wiki, Knowledgebase, blogging and magazine themes for WordPress. Also, their products have been used by 24,565+ users worldwide.
Conclusion
All in all, these were the top 7 best WordPress themes markets. I hope it has been informative for you. If you have any other source want to share, feel free to comment below. Also, if you have any questions, you can ask below.