Continuing high level Education in the top best universities of the world is the dreams of all students. Maybe you hear about free online courses but did not join them yet? Study online for free at your free time. The day was gone when you walk along way and waste more time to go college or university. Now you can stay at home and participate to your favorite courses in your field from best universities around the world. All you need is a computer or mobile with a internet line to join the classes.

Yes I'm talking about free online courses which provided by Coursera website for all countries of the world.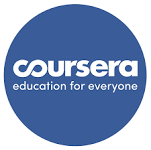 Coursera is a for-profit educational technology company founded by computer science professors Andrew Ng and Daphne Koller from Stanford University that offers massive open online courses (MOOCs). Coursera works with universities to make some of their courses available online, and offers courses in physics, engineering, humanities, medicine, biology, social sciences, mathematics, business, computer science, and other subjects.
You can register and join the courses with your computer through the official Coursera website or install the Apps on your smartphone.
Download the Coursera App for IOS from App store and install it with iTunes or directly.  For Android devices just find and install from Google Play App store from here. Unfortunately I could not found any App for windows Phone users. You can find more about Coursea on Youtube channel.
All courses provided with different language and cultures. So If you really care about your higher educations, don't miss the free online courses by Coursera. Join and start from here and today because Coursera is an education platform that partners with top universities and organizations worldwide, to offer courses online for anyone to take for free.