Are you looking to hire a developer and freelance web designer or looking for opportunities of freelancing offers? These freelance websites are the best place to hire a developer, freelance web designer, graphic designer, etc. The main point is here to find the best and the expert designer or developer for your projects. So now make sure the next time you want to hire freelance is a perfect match for your project.
The best freelance websites:
Upwork
Freelancer
Toptal
Guru
Fiverr
99designs
Dribbble
Behance
Peopleperhour
Designcrowd
Check and find out the best freelance websites to hire the best developer and freelance web designer for your projects. If you are looking for online jobs or an online project, these freelance websites help you fire web developers or works online. It is not just for hiring web developers. You can hire any project assistant, part-time freelancers and do more with freelance experts.
Top 10 Freelance Websites to Hire a Developer and Freelance Web Designer
So these websites are not only for finding a freelancer. But they also help you find the perfect match for your project. Hire graphic designer from these websites, they are not just favorite but trusted by most companies.
1. Upwork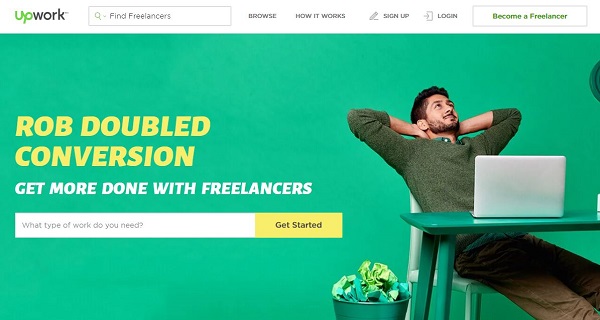 The Upwork, with twelve million registered freelancers and five million registered clients. Over three million jobs are posted annually. It's the world's largest freelancer marketplace. It incorporates both short- and long-term projects  hourly or per-project work and expert-level and entry-level engagements
2. Freelancer, Hire a Developer

It's the world's largest freelancing and crowdsourcing marketplace by a number of users and projects. This connect's over 25 million employers and freelancers globally from over 247 countries, regions, and territories. Freelancer allows employers and employees to find each other. Also, allows potential employers to post jobs that freelancers can then bid to complete.
3. Toptal
With a distinctly different approach than the other services. Hire the top talented freelancers in the world. Toptal is an American company that provides freelance software engineers, designers, and finance experts to companies. So hire the 3% of most talented designers, software developers.
4. Guru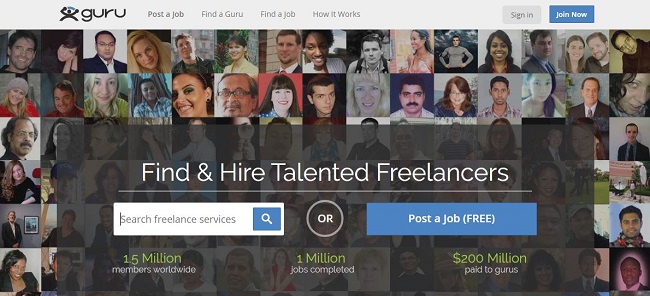 It is another freelancing marketplace for designers and developers. It allows companies to find freelance workers for commissioned work. Hire from a select list of qualified, talented freelancers. Also, start comparing freelancers earnings and repeat business. So you can find the matched freelancer for your project.
5. Fiverr
It is the world's largest freelance services marketplace. That focuses on growth, creating a successful business at affordable costs. Fiverr market offers tasks and services, beginning at the price of $5 per job performed. So if you are looking for an expert designer, you can contact their freelancers.
6. 99designs, Freelance graphic designer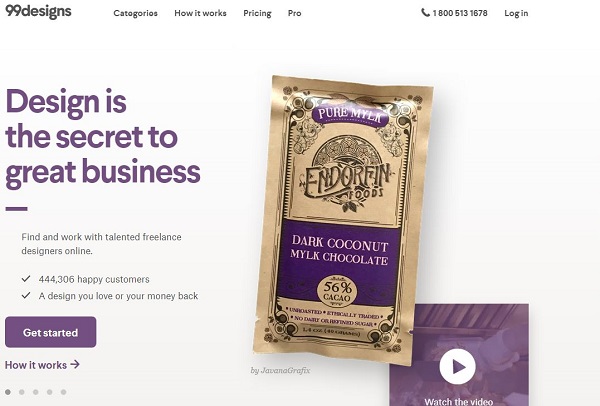 This site is an online graphic design marketplace for freelancers. It let you compete in design contests and get feedback as clients choose the best ones. So this is a great place to find a skillful and talented designer.
7. Dribbble
So, What do you want to get done next? Dribbble is the center of the design community. In here you can also find and hire the world's top designers. Dribbble helps you in two way to find and hire designers for your projects. You can search and scout the designer and contact the world's best designers. Also, Post your project, and the job will be in boards there will be an excellent opportunity for designers too.
8. Behance
So we know Behance has also known as the home of the world's most extensive creative network owned by Adobe. Search for creative and talented designers. Also, post jobs to their job board. Behance isn't generally thought of as a hiring platform, as it is also a showcase platform for designers. Clients can see their portfolios and their projects.
9. Peopleperhour
It is a freelance site for all skills related to web projects. It.is an excellent website to find freelance professionals and consultants. This site also includes web developers, designers, and SEO experts and marketers. Even you can post your project for free, and the Peopleperhour designers will get it done.
10. Designcrowd, Freelance Web Designer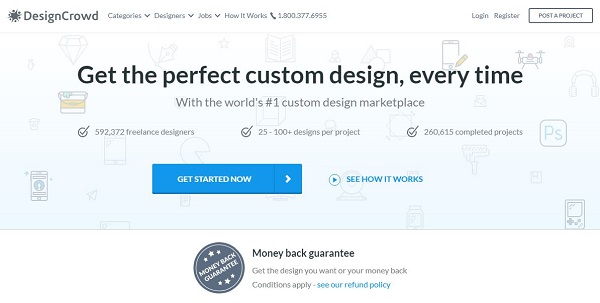 So we come to the last site. DesignCrowd is an online platform for designers. It is known to be competitive. Focus on making designs as quickly as possible to make the most out of this freelance designers. Also, compete for their projects and find the best freelancer for your jobs.
Conclusion
Here we conclude. So you are looking to hire a developer or freelance web designer or developers for your projects then these freelance websites help you. If you have any idea about hiring freelancer feel free to share with us. Hope this was informative for you. Also, read 12 Popular Programming Language Everyone Must Know