Top 10 Free Stock Photo Websites for Commercial Use
Maybe you like many other most active on the internet are looking for the high-resolution free Stock Photo websites for commercial use. I have been too. but now after using these free stock photo websites, I open these sites directly and don`t waste my time on searching Google.  Here are the most popular free stock photo websites for commercial use as below.
Free Stock Photo Websites for Commercial Use
Pixabay
Pexels
Unsplash
StockSnap
Negative Space
Picjumbo
StockPic
KaboomPics
LifeofPics
Startup Stock Photos
These are the top ten most popular free stock photo websites for commercial use based on their popularity and ranking including Pixabay and Unsplash that I do mostly use.
1. Pixabay
Pixabay is a vibrant community of creatives, sharing copyright-free images and videos. All content released under Creative Commons CC0, which makes them safe to use without asking for permission or giving credit to the artist – even for commercial purposes.
With Pixabay, You can copy, modify, distribute, and use the images, even for commercial purposes, all without asking for permission or giving credits to the artist.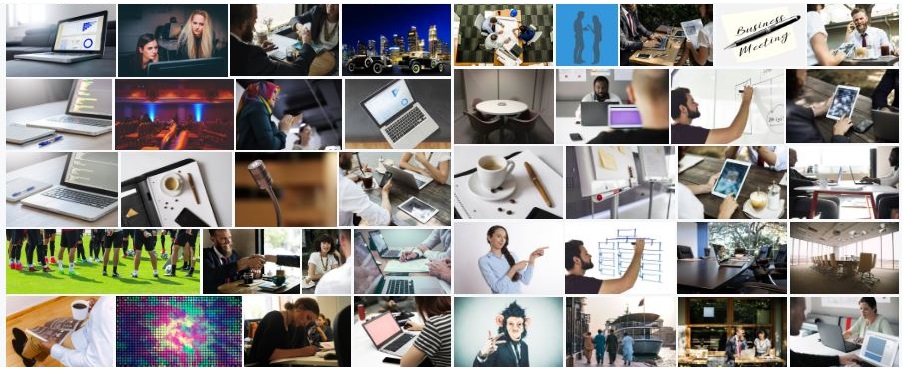 2. Pexels
Pexels provides high quality and completely free stock photos licensed under the Creative Commons Zero (CC0) license. All photos are nicely tagged, searchable and also easy to discover.
Currently, they cover over 30,000 free stock photos. And adding at least 100 new high-resolution photos every day.
 3. Unsplash
Unsplash is another great free stock photos website with over 200,000 photos and hundreds more being added every day.
All photos published on Unsplash can be used for free. You can use them for commercial and non-commercial purposes.
You do not need to ask permission from or provide credit to the photographer or Unsplash website.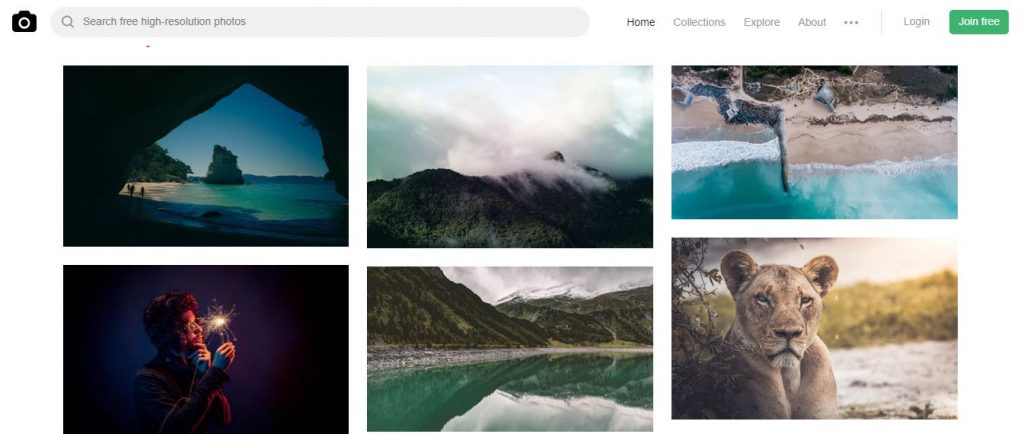 4. StockSnap
StockSnap is one of the best places on the internet where you can find beautiful, high quality and free stock photos.
All photos uploaded on StockSnap are released for free under Creative Commons – CC0 and do not require attribution.
5. Negative Space
It's a free photo stock platform where you can download, use, copy, edit, or share their photos for both personal and commercial purpose.
It offers images in various categories from architecture to typography and as well as you can find collections of photos.

6. PicJumbo
Picjumbo is free stock photo site created by designer & photographer Viktor Hanacek in 2013. It all started when any regular stock photo site didn't want his photos due to lack of quality.

Related: List of Free Stock Photos Website
7. Stokpic
Stokpic is also another great free stock photos website where you can find and download various kinds of pictures.
You can do the following with the stokpic.com photos
Part of Website or Mobile App
Print Marketing Materials
Image Placeholders for Bloggers or Websites
Image Placeholders/Backgrounds in Templates for Sale
Part of Template for Sale
All Personal & Commercial works
Advertisement
8. KaboomPics
Kaboompics is one of the favourite sources of free images for lifestyle, interior design and specialized bloggers in World. That their photos appeared on popular websites like BBC, CNN, Forbes.
With Kaboompics you are free to use photos for purposes such as creating graphics for your blog or social media, making HTML/PSD templates, decorating your article, PowerPoint presentations and even you are printing them on t-shirts.

9. LifeofPix
Life of Pix offers high-resolution photographs with no copyright restrictions. The photos contributed by Montreal-based Leeroy Advertising Agency and its network of photographers.
Life of Pix also has a sister site, Life of Vids, that provides access to public domain videos.
10. Startup Stock Photos
As from its name is mentioned, Startup Stock Photos is an excellent free stock platform for startups, bloggers, publishers, website designers, developers, creators and everyone else.
Conclusion
There is hundreds of more free stock photos website, but above are the top ten based on its popularity and ranking. If you are using free stock photos website, which website do you use the most and why? Let us know.