Best Cloud Computing Security Solution
Today the importance of cloud computing technology is undeniable. Successful online businesses are using cloud computing services to securely develop and improve their business. These award-winning cloud computing companies are selected by SC Magazine as the best cloud computing security solution.
These technologies are deployed to protect data and/or applications in a cloud environment. They may also protect the cloud computing infrastructure itself. Cloud computing security concerns are numerous for both providers and their customers – and include security and privacy worries, compliance issues and legal/contractual problems. Solutions or services in this category can pro­vide for the protection of data or applications in the cloud, protection for traffic flowing between companies and their cloud service providers, policy management and encryp­tion capabilities, privileged user access and controls or more.
So it's not reasonless when you decide to migrate your business to the cloud, you should consider the cloud computing security solution besides the quality and benefits.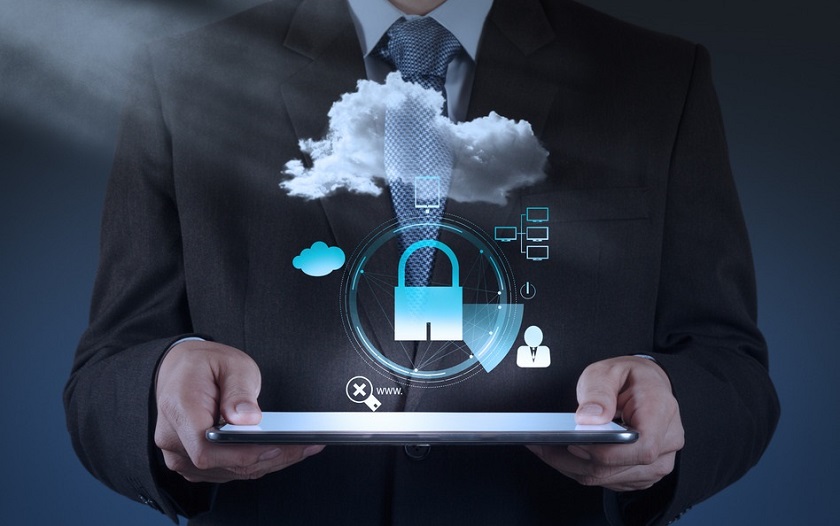 Best Cloud Computing Security Solution
There is no complete cloud computing security solution to secure online businesses, but the using best cloud services might reduce the business risk a lot. Let's check the list of best cloud computing security solution that awarded by SC Magazine.
Related: Best Business Cloud Services for Cloud Backup Solutions
#1 Gemalto  for SafeNet ProtectV
Gemalto is the world leader in digital security. They deliver easy to use technologies and services to businesses and governments, authenticating identities and protecting data. So Gemalto enables its clients to offer trusted digital services for billions of individuals and things.
The solutions are at the heart of modern life, from payment to enterprise security and the internet of things. They authenticate people, transactions and objects, encrypt data and create value for software.
Some Quick Facts about Gemalto: 
Global Headquarters: Amsterdam, The Netherlands
Chief Executive Officer: Philippe Vallée
Employees: 14,000

Patents: 107 new innovations filed in 2015
Revenue, the full year 2015: €3.1 billion
Profit from Operations, the full year 2015: €423  million
Read more about the Gemalto cloud computing security solution on the Gemalto website.
#2 Imperva for Skyfence
Imperva is a leading provider of data and application security solutions that protect business-critical information in the cloud and on-premises. It founded in 2002, with growth and success in cloud computing security in the few last years. They generate $234 million in 2015, with over 4,800 customers and more than 500 partners in 100 countries worldwide.
Imperva has a singular purpose: to defend your business-critical data and applications from cyber attacks and internal threats. Our solutions enable you to discover assets and risks and then protect your most valuable information—such as intellectual property, business plans, trade secrets, customer and employee information, and the day-to-day data that drives your business. We also help you comply with the myriad of increasingly stringent data protection regulations and mandates, as well as enforce policies, entitlements, and audit controls.
Viste Imperva cloud computing security solution website on Imperva.
#3 Threat Stack for Cloud Security Platform
Another cloud computing security solution award winner is ThreatStack. ThreatStack is a provider of cloud security management and compliance solutions delivered using a Software as a service (SaaS) model. The company is a privately held corporation headquartered in Boston, Massachusetts. The ThreatStack mission as a leading cloud security company is to provide the highest quality insights to help businesses operate securely in the cloud.
Related: Top 100 Inspiring Cloud Computing Companies of Cloud Computing Business
The company was founded in 2012 by Dustin Webber and Jen Andre. In June 2015, Brian M. Ahern was named as Chairman and CEO. In April 2016, the company secured $15.3 million.
Viste ThreatStack cloud computing security solution.
#4 Vera Security
Vera is an enterprise data security and information rights management platform that provides encryption and tracks and controls digital information shared across users, devices, applications, and platforms.
The Vera was founded in 2014, by Ajay Arora, CEO, and Prakash Linga, CTO. Prior to founding Vera, Ajay and Prakash were the co-founders of RAPsphere, a mobile security company that was acquired by AppSense in 2012.
Vera launched its product in April 2015. Within the first year of operations, Vera announced partnerships with Dropbox, Okta, and Centrify, as well as strategic integrations with Box, VMware, and Microsoft Office. Vera focuses its sales and marketing efforts on large enterprises in industries such as financial services, media & entertainment, manufacturing, and technology sectors.
Visit Vera Security for a cloud computing security solution.
#5 Virtru for Virtru
Virtru is an email encryption and digital privacy company within the list of best cloud computing security solution. Virtru launched in 2012, John Ackerly is the CEO and Co-Founder of Virtru and Will Ackerly is the CTO and Co-Founder of Virtru, a digital privacy company based in Washington D.C.
Prior to founding Virtru in 2012, John was responsible for privacy and technology policy at the White House National Economic Council and was the Policy and Strategic Planning Director at the U.S. Department of Commerce. Prior to founding Virtru in 2012, Will spent eight years at the National Security Agency (NSA) where he specialized in cloud analytic and security architecture, specifically protecting the agency's in-house data transfers. During his tenure at the NSA, Will invented the Trusted Data Format (TDF). The TDF is an open standard for securing content of all kinds. Virtru gives everyone the power of the TDF by integrating it with the tools you use every day, like Gmail and Outlook.
On August 22, 2016, Virtru announced that it has closed on $29 million in Series A funding.
Visite Virtru Email security.
Related: Big Cloud Computing Vendors for Big Data Solutions
Finally, these companies with their best cloud computing security solution will secure your business on cloud technology.