5 Facts you probably didn't know about PDF
How do you write in a PDF document or is it possible to edit a PDF file?
How much do you know about PDF file format? The PDF format has been around for decades and it's been improving over the years as the technology advances. Every one of us wants to use the complete potential of the products they have. That's why we have decided to write this in order to share some of the benefits of the popular Portable Document Format.
Who would know that the 1993 Document format will still be relevant 25 years later? After more than two decades, this format has been more popular than ever as businesses require it for document sharing and collaboration. However, are you taking the most out of it?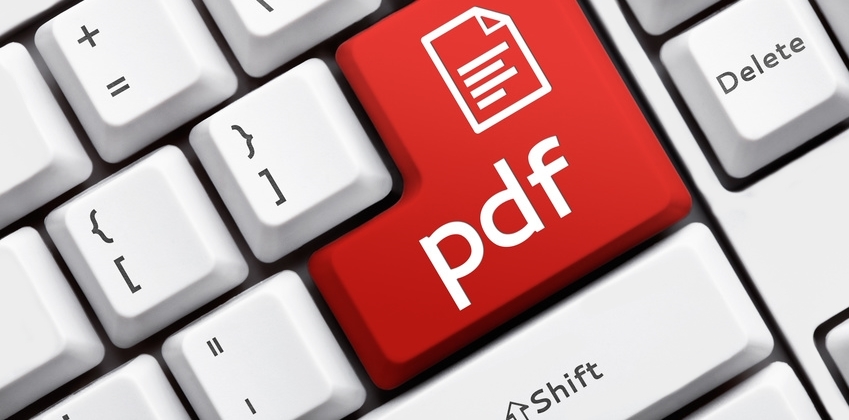 People don't realise the true potential of this too as it has numerous built-in-features that simplify the everyday work with documents. In this article, we're going to reveal 5 facts to improve your productivity and work efficiency.
PDFs can be secured.
What many people believe is that the PDF is the final form of the document and it can't be modified. However, anyone with access to Adobe Acrobat or https://www.sodapdf.com/rotate-pdf/ can modify the files the way they want.
To improve the security of your vital information, you can encrypt your files and apply for password protection.
Your PDF security choices are:
Password protection: allows you to put a specific password to your document to limit the ability of certain users to access your sensitive information. Without the password, the user can't print, comment, modify, extract content or change the encryption and the passwords.
Certificate protection: This allows access to the file only to specific individuals. You can appoint different access for each employee.
AD RMS protection: Only for individuals who have the Business package. With right's management, you can decide who can access your sensitive information, what they can see and what they can do with it.
PDFs work with other programs
Many believe that the PDF format can't be changed into anything else. The truth is that the format can be converted into Microsoft Word, PowerPoint or Excel file. Of course, the opposite is also available.
Moreover, the portable documents offer file compression, in case your files are too large and you're unable to share them.
III. PDF is ideal for collaboration
Most businesses use specialised software allowing their workers to collaborate with each other easily. The PDF format has a variety of functions that allow employees to view documents seamlessly and modify them accordingly.
The annotative layer of every PDF allows multiple individuals to manage the documents thoroughly. Each user can leave their own comments and annotations for feedback.
Available in the cloud
In recent years, the cloud storage services have grown immensely in popularity and the Portable Document Format is quickly catching up.
You can easily create and edit documents as PDFs and then upload them to a cloud storage for easier access anywhere in the world.
Archiving documents
Losing your sensitive information will result in a huge drawback for your business. Storing your personal information securely has become an issue. That's why the International Organisation for Standardisation (ISO) accepted the PDF/A format for long-term preservation.
This format excludes specific features that might expose the information to third-party individuals. The popularity of the format has grown quickly as U.S Federal Courts require all documents submitted for filling to implement the Archiving format.