10 Attractive Photoshop Designs to Learn Photoshop Advanced Tips
The best place to share your design is Pinterest. Also there are many other websites which are creating Photoshop tutorials such as  design.tutsplus.com , design.creativefan.com, design.tutsplus.com and many other websites. Today I have decided to show you 10  Attractive Photoshop Designs from different websites in order to learn more advanced Photoshop tips.
10 Attractive Photoshop Designs
 In Greek Mythology, the Titan Atlas literally carried the weight of the world on his shoulders. This is because when the Titans were defeated Zeus condemned him to hold the Earth in place. In today's tutorial we will demonstrate how to depict Atlas' punishment using stock photography and Photoshop.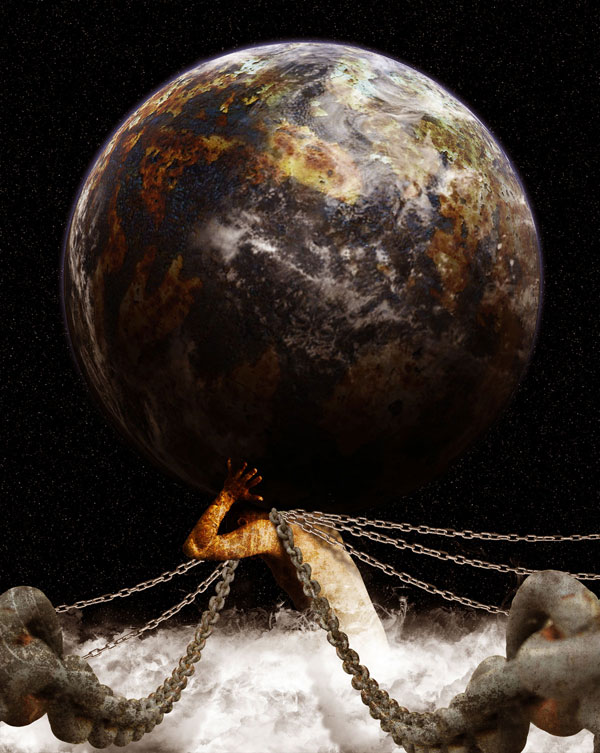 Lighting effects can make or break any digital artwork.  When done properly, lighting can add visual impact, draw the viewer's eye, convey depth and emotion, and tie together all the elements of the piece for a quality finished result.  However, achieving brilliant lighting is not always an easy task, particularly for newer digital artists.  Perfecting contrast, color variation, sharpness and depth will help make your digital art more enticing.
In this tutorial, you'll learn the essential process of achieving brilliant lighting effects in Photoshop.  Using default brushes, blending options and a few stock images, you'll learn step by step a variety of techniques that you can use in your own digital artworks to achieve professional results.
This is tutorial is jam packed with tips, shortcuts and techniques, and each detail is explained to allow beginning users to follow along.  But even if you're an advanced user, you'll be inspired and take away some useful new ideas for your artwork.  Let's get started!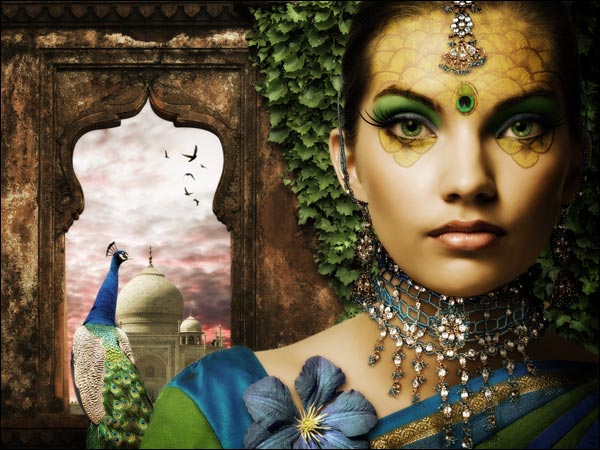 For whatever reason it is always fun to create composite images that use star fields as a backdrop. Star fields have a unique ability to make a composition look mysterious and even magical. In today's tutorial we will demonstrate how to create a 4-piece stardust composition using textures and masks. Let's get started!
Today I gonna show you how to realize from scratch a ghostly scene in few steps. We will use a couple of stock photos and modify them so they will look harmoniously combined. In particular we will deal with the burn tool, layer masks and some Photoshop filters often overlooked.
In this Photoshop tutorial, I'll show you how to combine stock images and typography into a beautiful conceptual composition. The aim is to explain the creative process and motivations behind design decisions made while creating a digital art piece. Also, I'll try to drive you through powerful Photoshop tools and commands that allow you to control color balance and image vividness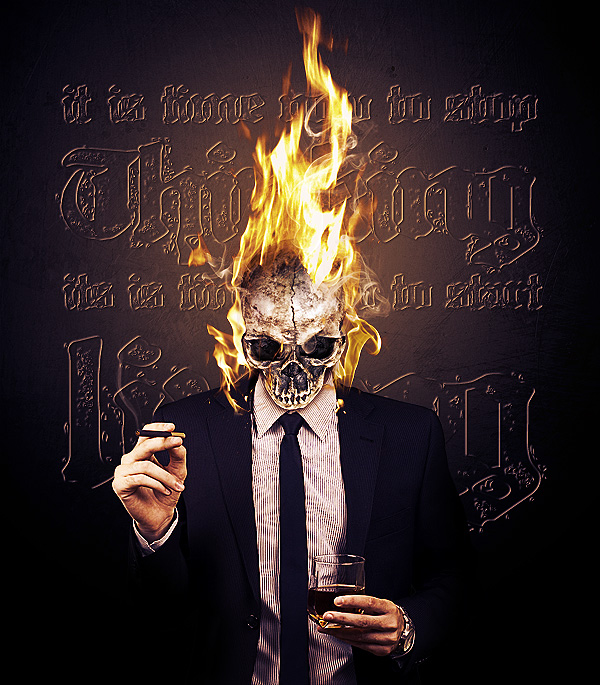 In this photo manipulation tutorial, we will be creating a melancholic and enthralling piece using Photoshop. Here I will be showing you several techniques for blending images seamlessly. We'll cover how to paint realistic lighting and shadows, how to create an effect of a moving sky like it just came out from a long exposure shot, how to make a vignette, how to utilize fill and adjustment layers, and more.
Photoshop is certainly the best photo editing application on the market. It allows us to create just about anything our minds can dream up. While it can be a lot of fun to dream up new ideas, executing those ideas can be quite challenging. In this article, we have listed 20 top photo manipulation tutorials to teach you how to perfect your artwork.
In this attractive Photoshop designs tutorial, you will learn to create a fiery collision effect in outer space using Photoshop. We will learn how to create a flaming meteor collision photo manipulation.
Just practice these 10 attractive Photoshop designs to learn some advanced Photoshop tips for creating better design.